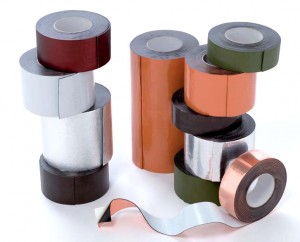 Idealon Sdn Bhd specializes in industrial adhesive tape and electronic packaging materials. We understand that every job has its difficulty. Therefore, the adhesive tape and electronic packaging we do are tailor-made according to your need. Our wide range of products include Anti Slip Tape, Aluminium Foil Tape, Album Adhesive Tape, Anti Slip Tape, Acetate Tape, Banding Tape, Bag Sealing Tape, Cover Tape, Cleanroom Tape (PVC), Copper Foil Tape, CRT Explosive Tape, Cotton Fabric Tape and more.
Idealon Sdh Bhd was built on consistent quality and innovation through our experience. We strongly believe in offering our customers as much support as possible. This philosophy is also a major contributing factor to winning new business, where in Idealon's personnel have been present to offer training and advice to customers.
What Is Adhesive Tape?
Adhesive tape is one of many varieties of backing materials coated with an adhesive. Several types of adhesives can be used. The main components of an adhesive tape are the backing and the adhesive. The backing materials are thin, flexible materials coated with adhesive mass. The most common backing materials are paper, fabric, and plastic sheets.
What Is Electronic Packaging?
Electronic packaging is a major discipline within the field of electronic engineering, and includes a wide variety of technologies. It refers to enclosures and protective features built into the product itself, and not to shipping containers. It applies both to end products and to components. The packaging techniques include Sheet metal, Machined metal, Molded plastic, Potting, Glob-top and so on.